The largest exhibition of Greek wines in the world
Welcome to Oenorama, the largest and most important Greek wine exhibition in the world. In a couple of years we will be celebrating our 30th anniversary and we are still feeling young and energetic, just like Greek wine! Oenorama has been showcasing Greek wines since 1994 and has been the privileged companion of the so-called "Greek Wine Renaissance". 
Past visitors may remember Oenorama as a traditional wine trade exhibition held in various venues outside Athens. At the time a significant part of the show was the section with machinery and supplies, taking up almost half the exhibition area. In 2013, however, the organizers decided to merge Oenorama with their other show "Dionysia, The Athens Wine Festival" (a consumer wine tasting event) and hold the "new" Oenorama every year in Athens, in the city center, at the Zappeion exhibition hall.
So Oenorama is now centrally located in the prettiest part of Athens, a few minutes walk from the Greek parliament and Constitution square. The show's venue is one of Greece's best-known buildings, the "Zappeion Megaron", a place steeped in history, where among other important events Greece signed its accession to the European Common Market in 1981. 


With its beautiful high-ceilinged halls, natural lighting and atrium, Zappeion (pronounced "Zàppio") is the perfect place to taste wine, meet wine professionals and enjoy the best Athens has to offer.
In recent years Oenorama has added a section called "Wine Revelations", where wineries whose total production does not exceed 30.000 bottles are invited to exhibit. Participation in this hall for wineries is limited to three times, so that new wineries can also have an opportunity to participate, since the total number of stands is only 34.
This year, more than a third of the "Wine Revelations" hall wineries are new to Oenorama. In the same hall one can find the "Wine Revelations Wine Bar" with more than 60 wines that are either "natural" or from rare indigenous Greek varietals, all served and explained by a team of sommeliers.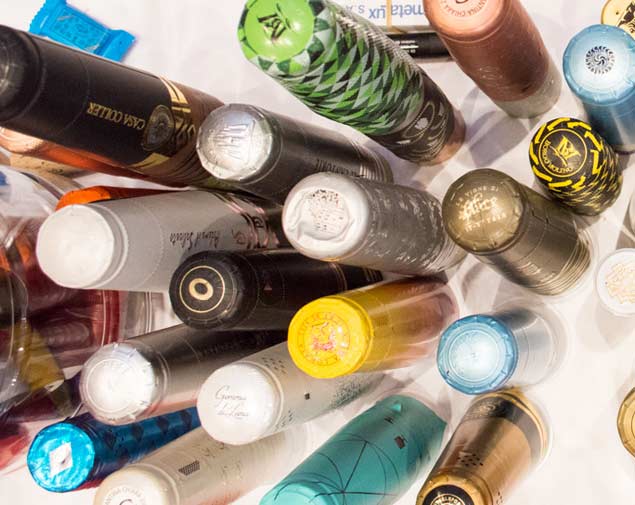 Oenotechnica
Although a smaller part of Oenorama than in the past, the equipment and supplies section called Oenotechnica contiunues to attract the most important suppliers of the Greek wine industry and many thousands of professional visitors taking advantage of the fact that this is the annual get together of Greek wine professionals. This year Oenotechnica has a new space of its own, in a specially constructed tent directly across the exhibition's reception area, at the entrance of the Zappeion Megaron.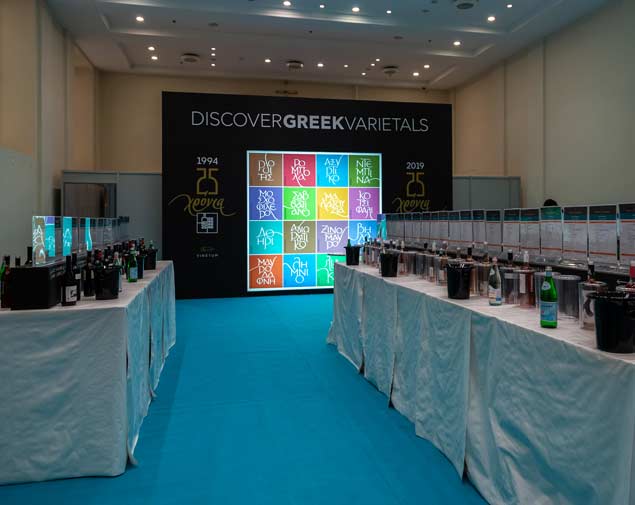 Tasting Gallery
The Oenorama «Tasting Gallery©», was inaugurated at the 2004 Oenorama and has been a huge success ever since. About 250 wines are curated by a team of sommeliers who are there to ensure everything is always in order in this classic trade-only, self-pour, walk-around area of the show. This year, the Tasting Gallery's theme is "New Releases", i.e. wines launched from January 2021 onwards.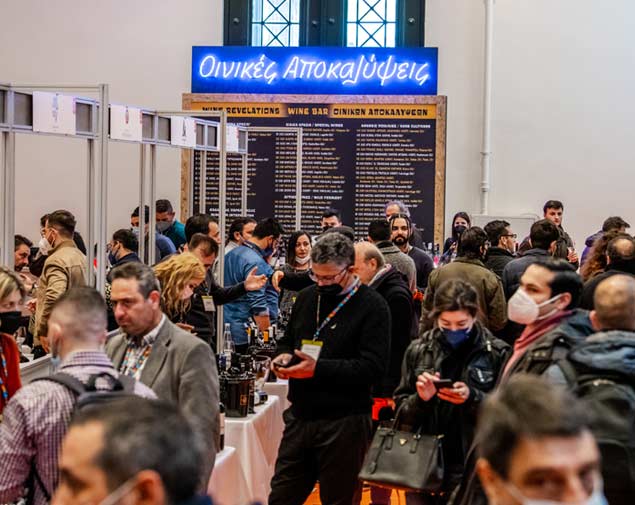 Wine Revelations Hall and Oenorama Wine Bar
Small, lesser-known or newly emerging wineries, obscure grape varietals, natural wines and, in general, wines made with unconventional winemaking techniques are featured in the popular Wine Revelations Hall for professionals and wine lovers on the lookout  for something relatively unknown.